January 2020 Dinner Meeting
THE RACE FOR CITY EARTHQUAKE PREPAREDNESS
Wednesday, January 15th, 2020
6:00pm-8:30pm
Faculty-Staff Club, San Diego State University
San Diego, CA
Approximately every 20 years, Southern California is hit by a moderate to large earthquake that causes loss of life and billions of dollars in damage. After a large earthquake, cities are faced with the challenge of rebuilding, restoring economical losses, and recovering from psychological impacts among the affected population. Old existing buildings and systems pose the largest threat to life and the economy. Cities in Southern California are working nonstop in this race for earthquake resilience before the next big one occurs. Speakers from Southern California cities will present on various topics of earthquake preparedness, including local jurisdictions and policies.
For members of EERI, ASCE, SEAOSD, SDAG, AIA = $40
For non-members = $45
For students = $20
Click image on right to view event flyer.

REGISTRATION
Click here to register for the meeting.
PRESENTATIONS
Earthquake Survivor Management: Local Jurisdiction Considerations
David Harrison
Planning for earthquake response and recovery is more complex than planning for wildfires, the region's traditional hazard.  Earthquakes will present with little to no notice, and the casualties and damage are likely to be far more extensive.  This presentation will address local jurisdiction survivor management considerations and practices to enhance earthquake response and recovery.  It recommends that cities develop independent mass care shelter capabilities to supplement Red Cross resources.  And it offers a preparedness model to facilitate more comprehensive survivor management while reducing response times.  While developed for public agencies, the concept and framework is equally applicable to the private sector.

Seismic Retrofit Ordinances from Southern California Cities: A Race to Prepare for a Major Seismic Event
Daniel Zepeda
In recent years, several cities in Southern California have been working on reducing their community seismic risk. These cities have taken the first step to achieve this goal by establishing seismic ordinances targeting their existing vulnerable building stock. The presentation will give a brief overview of the history of retrofit policies in Southern California cities. A brief comparison of active ordinance policies, prioritization, timeframes, technical guidelines, and building target performance will be provided. The presentation will conclude with thoughts on implementation best practices and a discussion on potential future policies.

When Help is Delayed
Susy Turnbull
In emergencies, first responders have an automatic mutual aid response. Non-profit agencies are trained and ready to respond to support the community. However, in a significant disaster, responders may be at a minimum, and damaged roadways can prevent help from arriving. In preparing for emergencies, businesses, local government, and neighborhoods can begin from within by training local residents to provide immediate response and continue with the relief efforts. Learn the process of volunteer recruitment, training, background checks, liability, and deployment.

Catastrophic Earthquakes in the Modern Age
Dan Pavao
It has been said that the only certainties in life are death, taxes, and earthquakes. But what will an earthquake look like in the modern age? How big can we expect an earthquake to be and when might it occur? Can we be ready for an earthquake and how can we best prepare for such an incident? These topics and more will be discussed as we look through the lens of history at earthquakes of the past and how our modern world may cope with similar events.

SPEAKERS
David Harrison, Assistant Director for Emergency Services, City of Carlsbad, Carlsbad, CA
David Harrison is the Emergency Preparedness Manager for the City of Carlsbad, a position he has held for twelve years. David coordinated the city's response to the 2007 San Diego County Firestorm, the 2010 H1N1 flu pandemic, and 2011 regional power outage. He provided response support during an active shooter attack in 2010. During the 2014 Poinsettia Wildfire which ravaged Carlsbad, he coordinated evacuations, sheltering and incident response support operations from Carlsbad's EOC.  During the 2017 Lilac Wildfire, he coordinated evacuation and sheltering support for neighboring jurisdiction evacuees.
David is Carlsbad's representative to the San Diego County Unified Disaster Council and is an InfraGard San Diego Board Member. He is originator of Carlsbad CERT and co-founder of the Ready Carlsbad Business Alliance. David has served on the Advisory Board of, and taught in, National University's Homeland Security and Emergency Management Program. He is a Past-President of the Carlsbad Hi-Noon Rotary Club.
David is a U.S. Navy Captain, retired. He commanded a warship, coordinated development of the Navy's Antiterrorism and Force Protection Program, served as Navy representative to the FBI's TWA 800 Joint Terrorism Task Force investigation, and developed the Concept of Operations for early warning, and missile and civil defense against Iraq's SCUD missiles for the Government of Israel during the first Gulf War.

Daniel Zepeda, Principal, Degenkolb Engineers, Los Angeles, CA
Daniel Zepeda received his Master's degree in Structural Engineering from the University of California, Berkeley, he is a licensed California Structural Engineer, and a Principal with Degenkolb Engineers. With over 15 years of experience in seismic evaluation and seismic strengthening of existing buildings, Daniel's project breadth spans large medical centers, civic buildings, and privately owned structures. Daniel has traveled to multiple countries to conduct post-earthquake reconnaissance. He is past chair of SEAOC EBC and current SEAOSC EBC co-chair. Daniel is also a member of the SEAOC Resilience committee, SEAOC Functional Recovery working group, CALBO's Structural Safety Committee, and an associate member of ASCE 41-23. He is also assisting multiple cities in the implementation of their seismic ordinance programs including Santa Monica, Beverly Hills, West Hollywood, Pasadena, Culver City, and Los Angeles.

Susy Turnbull, Disaster Preparedness Coordinator, City of Poway, Poway, CA
Susy began her career with emergency management with the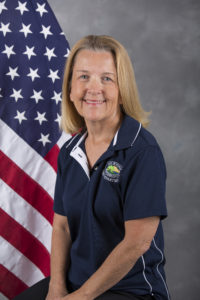 American Red Cross in 1995. In her twenty years with the Red Cross, she responded to multiple disasters throughout the nation to lead volunteers in providing much-needed relief to the affected communities. In 2015, Susy transitioned to local government and accepted the job as Disaster Preparedness Coordinator for the City of Poway. In this role, she writes and updates emergency plans, trains city staff to work in the Emergency Operations Center, and trains and leads over 100 local volunteers to respond to emergencies. Most recently, she led the Bulk Distribution efforts for the City's response to the Boil Water Advisory. More than 120 volunteers donated over 1800 hours, and distributed more than 28,000 cases of water in six days. Susy lives in Santee and has a Bachelor's Degree from San Diego Christian College in Counseling/Psychology.

Dan Pavao, Deputy Director of Community Development, City of El Cajon, El Cajon, CA
Dan Pavao is the Building Official and Fire Marshal for the City of El Cajon. Dan has chaired the California Building Officials Disaster Preparedness Committee as well as the Disaster Preparedness Committee of the San Diego Chapter of the International Code Council. He is a registered Coordinator for the State of California Safety Assessment Program.
VENUE
Faculty-Staff Club
San Diego State University
5500 Campanile Drive
San Diego, CA 92182
PARKING INFORMATION
Please park in Levels 3 through 5 of Parking Structure 1, which can be seen on SDSU's interactive map or on Google Maps. Parking permits may be purchased through the following options:
SDSU's Parking Portal for a $7 one-day pass (under "Permits" click "Get Permits," then click "Guests login here" under "Customer Authentication" and follow on-screen directions).
PayByPhone smartphone app or website for $3.00 per hour + $0.35 service fee (location number 28501). You may also call PayByPhone at 1 (888) 515-7275 to pay.
Pay Station at the Parking Information Booth on College Avenue and Canyon Crest Drive.
Directions to Parking Structure 1 and the Faculty-Staff Club:
From Interstate 8 East, take Exit 10 at College Avenue. Proceeding south, turn right at the stoplight onto College Avenue. Then, use the second lane from the left to turn left at the next stoplight–as you turn, you will see Parking Structure 1 immediately on your right. The entrances to Levels 3, 4, and 5 will also be on your right as you drive up behind the structure; please park on any of these three floors.
Take the elevator to Level 6. Then, cross the bridge at Level 6 and climb the set of stairs that run next to the Education and Business Administration Building (which will be on your left). Cross the street and proceed to the Faculty-Staff Club.
ORGANIZING COMMITTEE
Chair: Dr. Jorge Meneses
Janna Bonfiglio
Alvaro Celestino
Kristen Chang
Octavio Cortes Macouzet
Tasneem Sadeque