2018 December Dinner Meeting
EARTHQUAKE INSURANCE
Monday, December 10th, 2018
6:00pm-8:30pm
San Diego State University, Faculty-Staff Club
San Diego, CA
Free Parking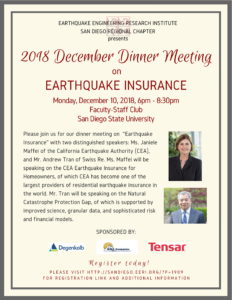 The topic of this dinner meeting is "Earthquake Insurance" with two distinguished speakers: Ms. Janiele Maffei, California Earthquake Authority, and Andrew Tran, Swiss Re. Further information on the talks and brief biographies of the speakers are presented below.
For members of EERI, ASCE, SEOSD, SDAG, AIA = $35.00
For non-members = $40.00
Click image on right to view event flyer.

REGISTRATION
Click here to register for the meeting.
PRESENTATIONS
CEA Earthquake Insurance for Homeowners, by Janiele Maffei
In 1996, the California Legislature went one step further and created the California Earthquake Authority (CEA)—a not-for-profit, publicly managed, privately funded entity. CEA places a high priority on educating California homeowners and renters about how to stay safe during an earthquake, and how to reduce the risk of earthquake damage and loss.
The CEA's Chief Mitigation Officer developed earthquake guidelines which created statewide retrofit standards that are used to reduce earthquake damage in single-family dwellings. The CEA Mitigation Department manages multiple projects focused on expanding mitigation resources to homeowners and technical professionals; these projects also support the mitigation-related insurance-premium discount for CEA policyholders.
About 76 percent of California residential property insurance companies offer CEA earthquake policies. By selling our policies exclusively through these participating insurance companies, CEA has become one of the largest providers of residential earthquake insurance in the world.
Natural Catastrophe Gap, by Andrew Tran
At Swiss Re, our vision statement is "We make the world more resilient": one area of focus is Natural Catastrophe Protection Gap.  Improved science and granular data along with sophisticated risk and financial models; we are taking steps to close the protection gap.
SPEAKERS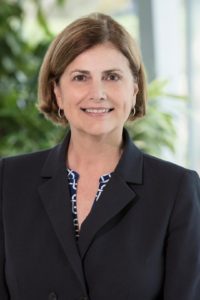 Janiele Maffei, Chief Mitigation Officer, California Earthquake Authority, Sacramento, CA
As Chief Mitigation Officer of the CEA, Janiele Maffei is responsible for planning and directing the statewide residential retrofit program; leading the processes of developing and promoting educational programs that stress the importance of mitigation; collaborating with academic institutions, and industries to promote and support mitigation research and activities; and other actions that promote seismic mitigation and support mitigation-related insurance-premium discount for CEA policyholders.
Ms. Maffei also serves as the Executive Director of the California Residential Mitigation Program, a Joint Power Authority of the CEA and Governor's Office of Emergency Services since its inception in August 2011. She is a registered structural engineer who has worked in the earthquake engineering industry for over 36 years. Her experience includes the design of new building structures and seismic strengthening of existing structures. Ms. Maffei earned her AB in Architecture and M.S. in Civil Engineering from the University of California at Berkeley.
Ms. Maffei served on EERI director board from 2012 to 2018. She worked on the organizing committee of the 2010 EERI Annual Meeting in San Francisco. She is a member of the Structural Engineers Association of California and served on their Board from 1995-1997. She participated in post-earthquake reconnaissance investigations following the Loma Prieta, Northridge, and South Napa earthquakes.
Andrew Tran, Senior Vice-President, Swiss Re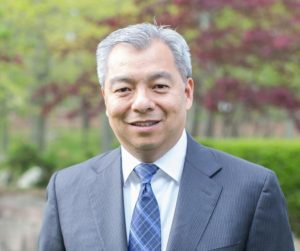 Andy is a Senior Vice President and Head Property Underwriting for US Core Partners Group at Swiss Re.   One of his main responsibilities is to manage the underwriting of the Property reinsurance treaty portfolio.  Outside of Swiss Re, Andy serve the as a commissioner on the California Seismic and Safety Commission and vice chairman of the Extreme Events Committee as part of the American Academy of Actuaries.
Since joining Swiss Re in 1996, he has held many lead roles including pricing property and casualty reinsurance business, managing loss reserve estimates, and financial reporting including actuarial opinions.  And prior to joining Swiss Re, Andy was with Fireman's Fund Insurance Company and Sullivan Brokerage Companies.
Andy graduated from the University of California of Los Angeles with a BS in Applied Mathematics and Science. He is an Associate of the Casualty Actuarial Society (ACAS), a Member of the American Academy of Actuaries, and Chartered Property and Casualty Underwriter (CPCU).
VENUE
Faculty-Staff Club
San Diego State University
5500 Campanile Drive
San Diego, CA 92182
PARKING INFORMATION
Parking is free for attendees. Please park in Levels 1 & 2 (bottom two levels) of Parking Structure 1, which can be seen on SDSU's interactive map or on Google Maps.
Directions to Parking Structure 1 and the Faculty-Staff Club:
From Interstate 8 East, take Exit 10 at College Avenue. Proceeding south, turn right at the stoplight onto College Avenue. Then, turn left at the next stoplight–as you turn, you will see Parking Structure 1 immediately on your right. The entrances to Levels 1 & 2 will also be on your right; please park on these two floors.
Take the elevator to Level 6. Then, cross the bridge at Level 6 and climb the set of stairs that run next to the Education and Business Administration Building (which will be on your left). Cross the street and proceed to the Faculty-Staff Club.
ORGANIZING COMMITTEE
Chair: Dr. Jorge Meneses
Janna Bonfiglio
Alvaro Celestino
Maryam Motamed
Tasneem Sadeque