2nd Kenji Ishihara Colloquium Series on Earthquake Geotechnical Engineering
"Seismic Lateral Displacements"
Thursday & Friday, August 22-23, 2019
San Diego State University
San Diego, CA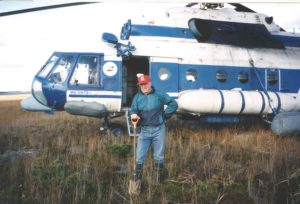 The second of this colloquium series, honoring Professor T. Leslie Youd, will focus on seismic lateral displacements and will take place at San Diego State University on Thursday & Friday, August 22-23 from 8AM to 5PM. The topics that will be presented on during the colloquium are oriented towards geotechnical engineers, structural engineers, engineering geologists, architects, civil engineers, researchers, and students. 22 speakers, consisting of geotechnical and structural engineers, set to present at this colloquium include Prof. T. Leslie Youd, Prof. Kenji Ishihara, Prof. Thomas O'Rourke, Prof. Liam Finn, Prof. Jonathan Bray, Prof. Masanori Hamada, and other engineers and professors from the United States, Canada, Japan, Mexico, and Chile.
Registration includes breakfast, lunch, and refreshments during the breaks.
Click here for information on each speaker and their presentations.
Click the image on the right to view event flyer.
PROGRAM
Coming soon.
VENUE
San Diego State University
Room TBD
5500 Campanile Drive
San Diego, CA 92182
Click here for an interactive map of the venue.
Click here for parking information. Please park in Parking Structure 12, 7, or 3.
REGISTRATION
Click here to register for the colloquium.
LODGING
Click here for a list of hotels near San Diego State University.
Click here for an additional list of a series of hotels (Hotel Circle) located ~12 minutes driving distance from the venue.
TRANSPORTATION
Click here for a transportation map from Hotel Circle to the venue.
Transportation to and from the venue can also be utilized through Uber or Lyft.

ORGANIZING COMMITTEE
Chair: Dr. Jorge Meneses
Janna Bonfiglio
Alvaro Celestino
Maryam Motamed
Tasneem Sadeque
For sponsorship opportunities, please contact Dr. Jorge Meneses at jmenesesl@gmail.com.